Atlânticoline recommends performing a trip simulation through the reservation system (on the homepage), as a way to ensure the client obtains the most current information.
Alternatively, if you are looking for a yearly guide, you may download this PDF with our full
Schedules
The "Schedules" page details, how the search mechanism of Atlânticoline booking widget can used to browse maritime connections. by filling out the reservation system through the widget, before clicking on "search").

Up to five days following the initial date of travel, You may verify trip availability or more if you use the arrows (on each side of the current date span). Select a date for the initial trip and another for the return. (available dates appear as bold in the search response).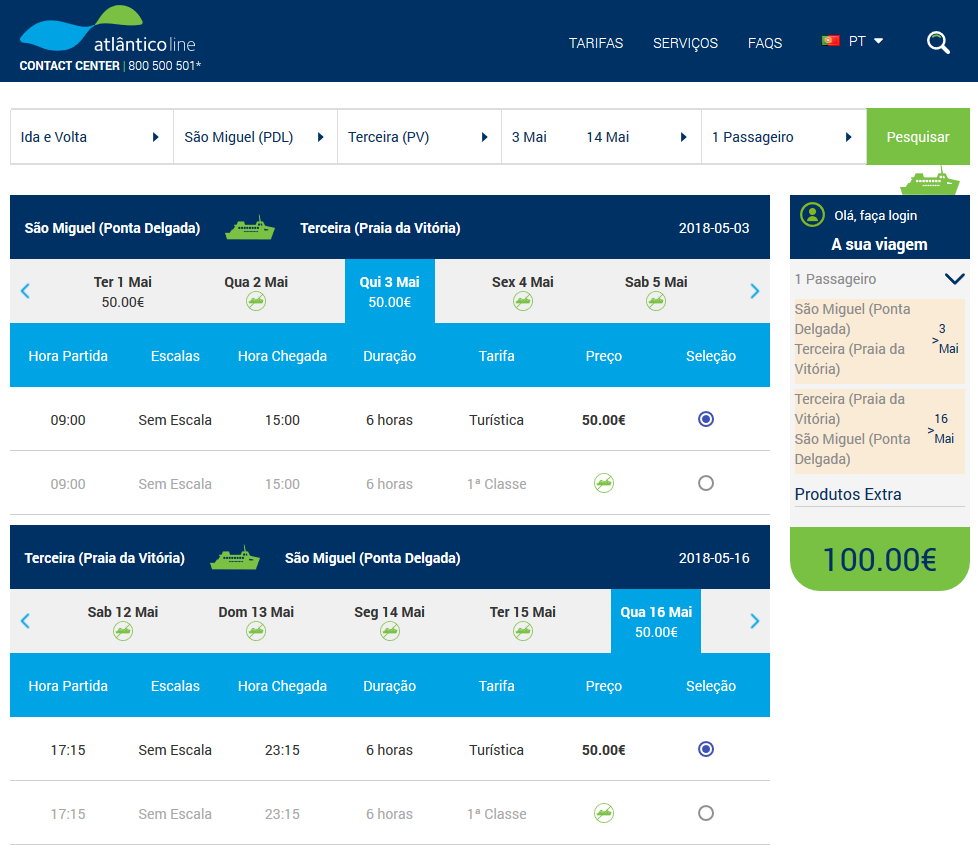 The scheduling system allows you to check the availability of trips for a five-day period, between two points. The details of the desired day appear by clicking on it.

You may either save the information locally (on your device) or send it to someone through the options at the bottom of the page (shown here with a red box).